I'd like to preview just a few of the pieces of concept art that already exist for Fantasy Infinity. Thanks a million to Sheldon Dawson and George Freeman for their work on the project! Sheldon, in particular, was just getting started when he drew these, as you'll see over the weeks and months to come.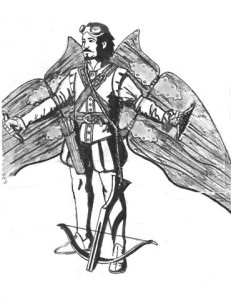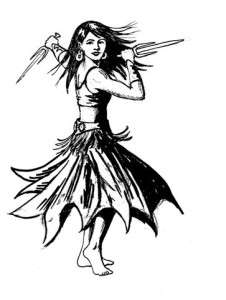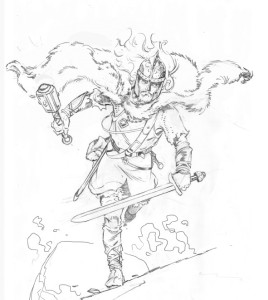 To start, here are three adventurer concepts – Shikoba the alchemist by Sheldon Dawson (top left), a still unnamed dancer/assassin also by Sheldon (top right), and our iconic warrior, Storm, as depicted by George Freeman (left). You'll see the evolution of these character ideas as this site develops – two have already changed significantly from what's depicted here – but this should at least give an idea of the kinds of characters that Fantasy Infinity lets you create.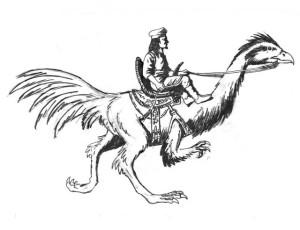 It's no secret that FI started life as a love letter to my favourite computer and console RPGs, especially Square-Enix' Final Fantasy series. But Sheldon has never played any of those games, and at the time he drew this sketch he had no idea what a Chocobo was, much less that his riding beast idea was so similar to it! That said, I have no objection to including them as a homage to one of my key inspirations. These critters, known as Tymbets, seem to be developing into an important part of the society and culture of the world of Aperion.
Next, I'll preview some of the actual gameplay elements, so keep an eye out for that. Happy gaming, everyone!