Here's a preview of the Fantasy Infinity logo, designed for Philosoraptor by Winnipeg's Creative Studio.
This is, of course, much lower-resolution than the "real" version, and I'm pretty sure the starfield background won't be in the final release, which I have my own ideas about, visually. But for now, it makes a pretty spiffy background for a preview!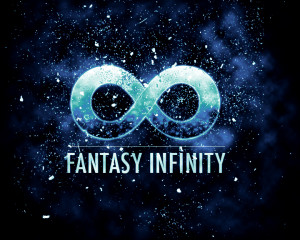 Look for more previews in this space and, soon, on our Kickstarter page!